Clay+ Team of UAL Post-Grad Community in London
Graphic Designer


Collaborated with

@__csrn__/
2020
Specialized Brand Identity Design & Illustration
Suggested moving logo and 3D textures to establish brand identity.
Created various 3D textures which can combine with a clay inspired the graphic motif.

Collaborated various artist
Clay+ is artists-based project. I communicated with the creative directors, photographers, and writers to create a brand identity and catalogue of the workshop.



Clay+ project is an experimental laboratory where participants can share opinions and experiment with unconventional ways of using clay, exploring clay as a narrative material and a reflection of social issues. "Clay" stands for a material from nature. It is a medium that has been used to convey messages. After reshaping and revaluing, clay will become an intellectual object, a storyteller. It is also a way of living, simple and austere, beautiful and profound. "Plus" is the methodology. It is a way of thinking. In this laboratory, idea fragments meet, combine, and evolve. The border of clay extends through collage and the collaboration with people, ideas, and other materials.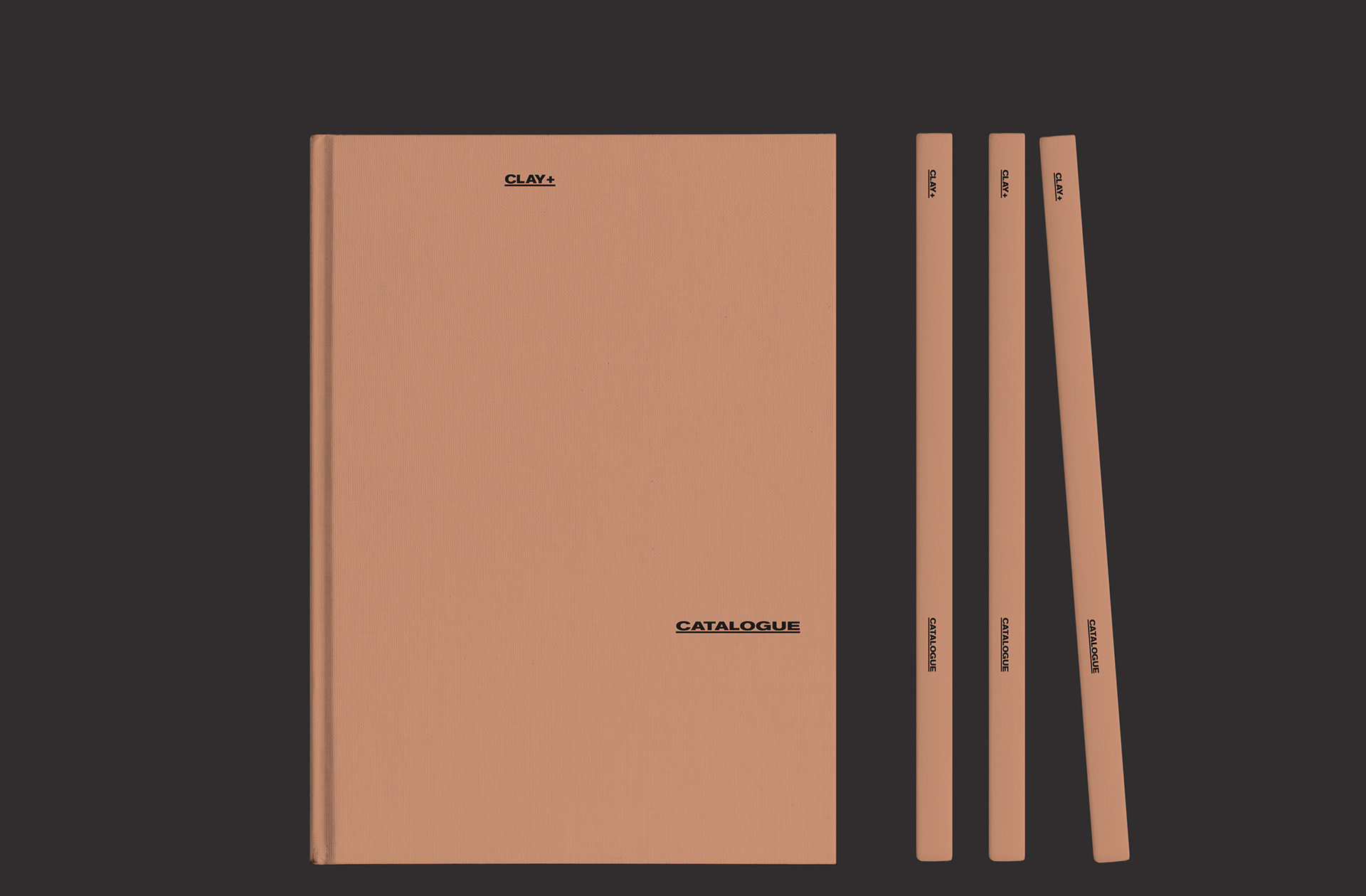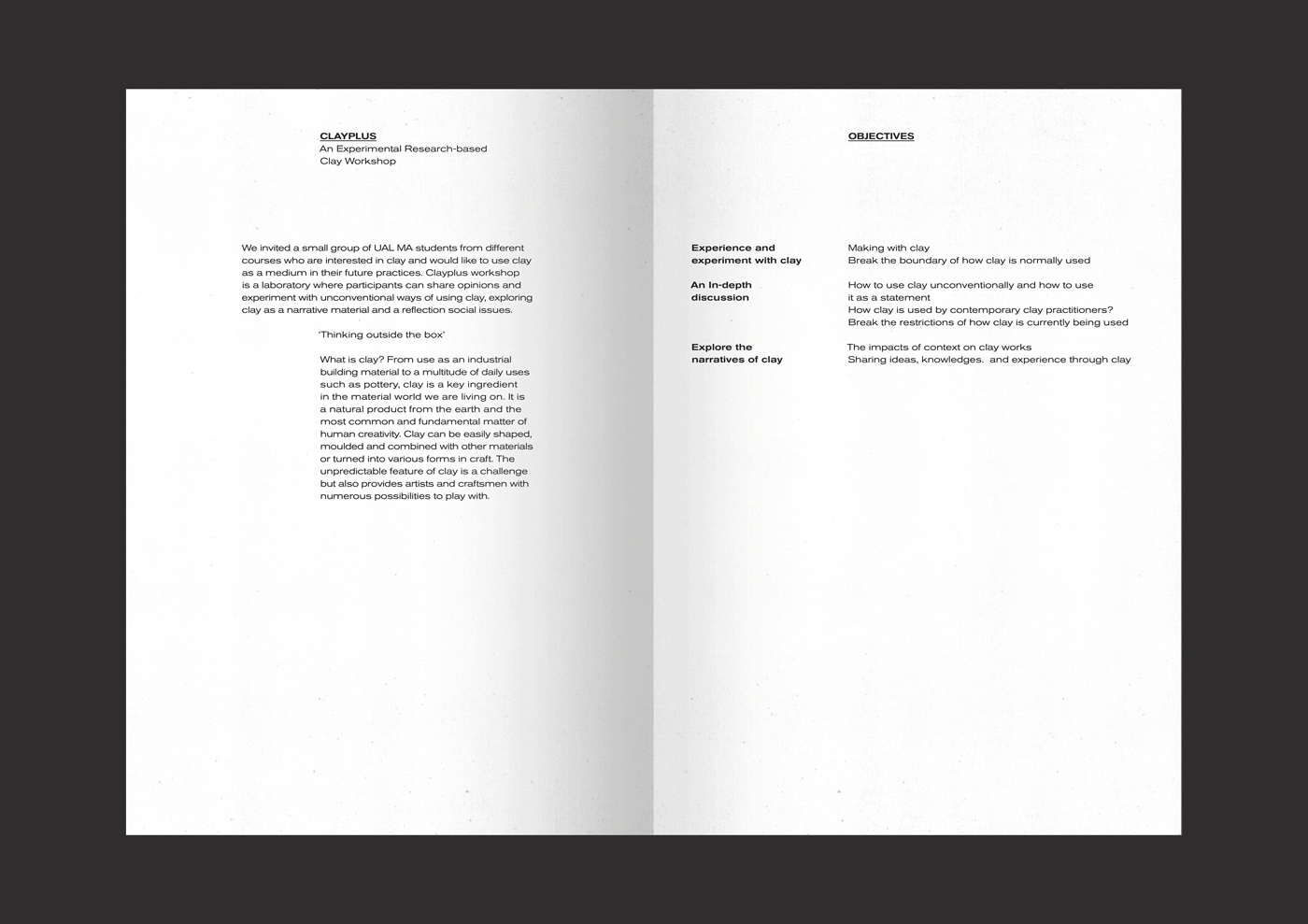 Project Director ·············· Manqiao Fang

Editorial / Graphic Design ·············· Catarina Neves
Branding / Motion / Graphic Design ·············· Sally Yang

Videographer ·············· Dorisluming
Video Editor ·············· Rikki Henry

Editor ·············· Eliza Collin

Funded by ·············· UAL Post-Grad Community
Supported by ·············· MAKE@Story Garden